2020 Event Trend #3 – Be Surprising, Yet Familiar
Not every show needs to be completely different from year to year. If you're knocking 'em dead with content and networking opportunities, think about a few small changes that can be made to surprise them, yet give them a sense of warm familiarity. Consider these few simple additions that won't add too much to the bottom line:
CHANGE UP REGISTRATION!
Registration is one of the first things your attendees will experience at your show, so it's the perfect opportunity to make a statement of surprise. Change the format of your registration and have them start with an engagement of some sorts: a photo opportunity, an engagement area, or hand them a signature conference beverage. 
During registration, surprise them with a personalized fortune cookie with a message for what they will accomplish during this conference.  
Take the opportunity to get to know them a little more by asking a quick multiple choice question. Depending on the answer, they'll get a custom ribbon for their badge. If they answered 'A', their ribbon is Funky Fresh; Answer B = I was a Child Prodigy;  Answer C = Session Superstar!. The possibilities are only limited by your imagination.
DON'T FORGET THE SESSIONS
If your audience tends to line-up waiting for the General Session doors to open, hold them off just a little longer and use your staff, temps, AV team, hotel assistance to line the entry corridor for a "Clap In."  When the doors open to upbeat music, moving lights, a crowd of people applauded for them, they'll know that THEY deserve a Standing O for attending the conference.
Try a change to the flow of the day. Have you started with an 8am in Day 2 every year, start with super sessions instead that will then tie into the new 11am GS.  It may catch the attendees off-guard at first, but this will encourage your creatures-of-habit to adjust their typical routine try something different.  It may also result in larger attendance for some of your sessions with just this simple update.
Take a chance in one of your sessions to use a DJ or a small band for your walk-on music with presenters. It gives speakers an opportunity to interact with someone in addition to the audience. Depending on how scripting is managed for your shows, you may also be able to use this as an opportunity to add in sound effects during dialogue for a bit of an added experiential element.
HOW ABOUT THOSE AWARDS?!
Start by keeping the location of your reception a secret and instead reveal the it in a surprise way – perhaps through door drop invitations, as a special push notification through the app, or create an invite pick-up area. The latter can be embellished by providing three separate entrance notifications, each with their own engagement or experience, but with the result that all attendees will enter into the same reception space. 
Do you give mention your award finalists prior to announcing the winner?  Why not open with a nominee parade so everyone, not just the eventual winner, gets some love from the audience. This can raise the energy level in the room and is more exciting than asking nominees to stand at their tables and be recognized.
Has the audience tired of long Thank You speeches? Choose a category or more to highlight a little differently than the others. Have the nominator submit a video of the nominee's peers saying great things about them and play that quick 1 min tribute video instead of a long stage intro or thank you speech.
Create a feeling of family among the general attendees and add in a surprise award that is custom year to year:  maybe the person who has never missed a conference, the first-timer you've noticed making the most of their time at the conference experience, or maybe the person who has submitted the most session survey's through the app. No matter how small, there's always something to celebrate!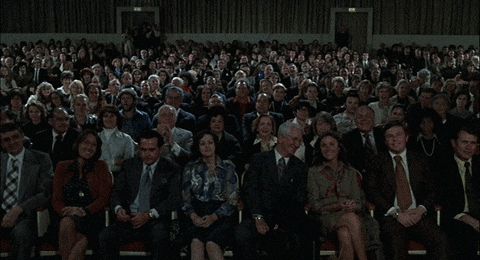 Let LAI Live help you create those surprise moments in your conference!
Call us at 202-783-0300
Email us at contact@LAIevents.com
Connect with us on live chat
Fill out the form below and our team will contact you in less than 24-hours
–