5 Trending Event Strategies for 2020
At LAI Live, we like to make sure that we are on top of our game and a thought leader within the events industry. Here are the top 5 trending event strategies that we've identified for 2020.
5 TRENDING EVENT STRATEGIES FOR 2020
BE AN ADVOCATE
Your attendees may not live on Capitol Hill, but that doesn't mean you can't arm them with the tools they need to advocate for your industry. From an elevator pitch to the materials for sharing, here's a few ways to keep attendees educated beyond the walls of the conference:
Elevator Speech
We are in an age of information overload, which can make telling your story a bit of an obstacle if you don't have access to large, vibrant graphics. Be sure to carve out a portion of your main stage programming to deliver your new industry-wide elevator speech.
Keep your audience in mind. Start with one sentence that's relevant to every attendee.
Next, share a few short options that considers the role of who may be delivering the message – Educators vs. Administrators, Suppliers vs. Operators, etc.
Finish with a short hook that will help draw in the recipient of the pitch, with the hope they will want to learn more.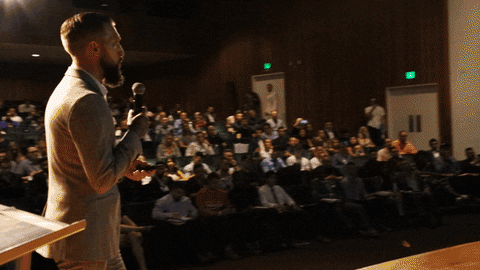 Pitch Packet
One of the most common questions we see in our Q&A sessions is "Where can I access this information"?  Be prepared for your conference by curating a package of valuable facts and information that attendees can easily access for future use.  The packet can include graphics formatted to share on social media, a short informational video, even a presentation packet for execs or other folks that may be chosen to speak on your industry's behalf beyond the conference.  Take it a step further and drop a branded flash drive, complete with all shareable information, into the swag bags so they have it at their fingertips.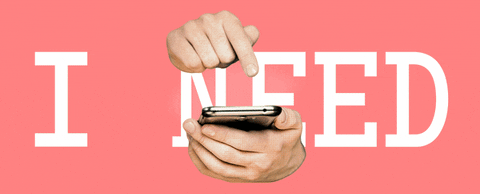 Reinvigorate
Make sure to advocate for your attendees too!  Are they feeling like an outsider at the conference or suffering from a loss of career/industry enthusiasm?  To help combat the fatigue, create moments of connection throughout the event. Whether by helping each attendee find their 'tribe' or focusing content on groups that may feel left out.  Be sure to also find a way to boast about the positive accomplishments that exist because of the many individuals that help compose the industry.  If your event provides inspiration, feel-good moments and connection, your attendees will feel a renewed pride in their industry and leave feeling reinvigorated!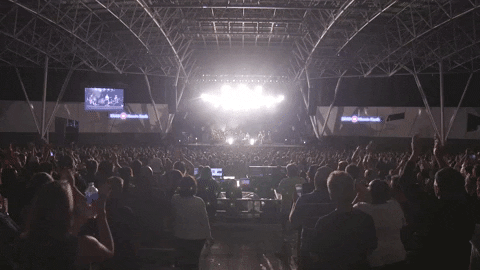 REIMAGINE THE EXPO
If you're receiving feedback from attendees that the exhibit hall has become repetitive, while at the same time hearing from exhibitors that the traffic has waned, you're not alone. Here are a few ways we've worked with clients this year to reimagine the hall:
Eliminate the Walk of Shame
A simple change can be the layout of the floor plan. Instead of aisles upon aisles that are predictable, choose a circular floor plan. The circle opens up the lines of visibility and eliminates the less desirable 'rear corner' or 'back row' feel of certain spots. 
The circle plan also provides an opportunity to create a 'hub' as a prime spot for gathering. Whether an interactive lounge, a theater/demo stage, or your booth featuring meet-&-greets, attendees will walk through the exhibits to get to the center of activity.
 Station Nation
Suffering from a shrinking exhibit hall? Take the bold step to get rid of it altogether and create stations throughout the event space. Create by-the-day kiosks with technology and place them outside of the education sessions. Exhibitors or sponsors with a product or service that relates to the education session can buy the space for a day or the whole week so they can guarantee they'll hit the right attendees. 
Small demo stages near seating and networking areas are another great way to put exhibitors front and center with hands-on learning experiences. 
Don't forget the coffee or smoothie lounges!  Exhibitors can set-up in the lounge and share their products or services through conversation over a hot cup of java or a refreshing beverage.
Embrace the Community
You have endless access to an ever-changing exhibit hall! Bring a little bit of the location into the hall by having an area for local artisans, purveyors, or other service providers to introduce their products to your audience. Not only will attendees be able to peruse for a souvenir, but it also provides an opportunity for smaller industry-related providers to join the excitement if the cost for travel was an issue in the past.Yes, there may be some fancy footwork that needs to be done with the venue to allow outside food & beverage, but we've seen clients be successful in this ask. Don't forget to add the local musician or performance troupe for an added layer of entertainment that will keep the attendees hanging out longer.
BE SURPRISING, YET FAMILIAR
Not every show needs to be completely different from year to year. If you're knocking 'em dead with content and networking opportunities, think about a few small changes that can be made to surprise them, yet give them a sense of warm familiarity. Consider these few simple additions that won't add too much to the bottom line:
Change up Registration?
Registration is one of the first things your attendees will experience at your show, so it's the perfect opportunity to make a statement of surprise. Change the format of your registration and have them start with an engagement of some sorts: a photo opportunity, an engagement area, or hand them a signature conference beverage. 
During registration, surprise them with a personalized fortune cookie with a message for what they will accomplish during this conference.  
Take the opportunity to get to know them a little more by asking a quick multiple choice question. Depending on the answer, they'll get a custom ribbon for their badge. If they answered 'A', their ribbon is Funky Fresh; Answer B = I was a Child Prodigy;  Answer C = Session Superstar!. The possibilities are only limited by your imagination.
Don't Forget the Sessions
If your audience tends to line-up waiting for the General Session doors to open, hold them off just a little longer and use your staff, temps, AV team, hotel assistance to line the entry corridor for a "Clap In."  When the doors open to upbeat music, moving lights, a crowd of people applauded for them, they'll know that THEY deserve a Standing O for attending the conference.
Try a change to the flow of the day. Have you started with an 8am in Day 2 every year, start with super sessions instead that will then tie into the new 11am GS.  It may catch the attendees off-guard at first, but this will encourage your creatures-of-habit to adjust their typical routine try something different.  It may also result in larger attendance for some of your sessions with just this simple update.
Take a chance in one of your sessions to use a DJ or a small band for your walk-on music with presenters. It gives speakers an opportunity to interact with someone in addition to the audience. Depending on how scripting is managed for your shows, you may also be able to use this as an opportunity to add in sound effects during dialogue for a bit of an added experiential element.
How About Those Awards?!
Start by keeping the location of your reception a secret and instead reveal the it in a surprise way – perhaps through door drop invitations, as a special push notification through the app, or create an invite pick-up area. The latter can be embellished by providing three separate entrance notifications, each with their own engagement or experience, but with the result that all attendees will enter into the same reception space. 
Do you give mention your award finalists prior to announcing the winner?  Why not open with a nominee parade so everyone, not just the eventual winner, gets some love from the audience. This can raise the energy level in the room and is more exciting than asking nominees to stand at their tables and be recognized.
Has the audience tired of long Thank You speeches? Choose a category or more to highlight a little differently than the others. Have the nominator submit a video of the nominee's peers saying great things about them and play that quick 1 min tribute video instead of a long stage intro or thank you speech.
Create a feeling of family among the general attendees and add in a surprise award that is custom year to year:  maybe the person who has never missed a conference, the first-timer you've noticed making the most of their time at the conference experience, or maybe the person who has submitted the most session survey's through the app. No matter how small, there's always something to celebrate!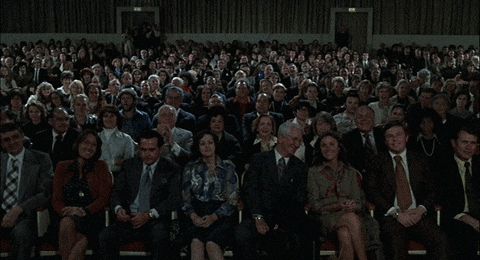 PUT YOUR SHOW ON A DIET
Everyone wants their show to be the biggest, the best, and the most informative, but this can also be detrimental to the audience's experience.  Are your attendees overwhelmed by choices and underwhelmed by content?  Try these three steps to put your show on a diet.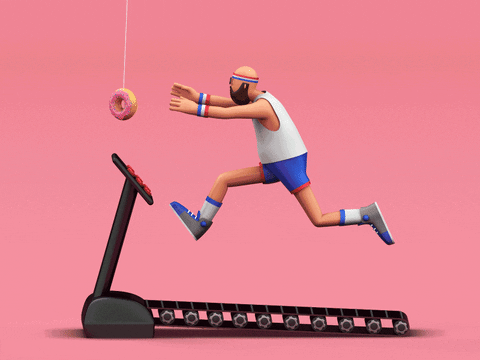 Set the Goal
The biggest contributor to over-programming is the desire to provide something for everyone within the industry.  This can often lead to valuable session time being given to speakers and topics that aren't providing the experience and content that your attendee's desire.   
Convene a group of your biggest event influencers to decide who your ideal attendee is and start designing the content for that person or group of people.  What does this group need to hear, and want to learn and experience when attending your event? Yes, it may feel like you're leaving someone behind, but this opens up other opportunities to reach out to those groups in the future.
Create the Plan
About 80% of your programming should provide intermediate and advanced learning for your target attendee.  About 15% should be targeted towards groups that are important for you to cultivate, grow, and engage with on a deeper level – CEO's, NextGen, new members/attendees, etc., with the remaining 5% going into the miscellaneous piece of the pie.  Miscellaneous will vary depending on your industry; whether orientations/trainings, trying out the incorporation of a new target attendee for future events, or it can be the perfect place for your general content.
Take time to focus on what's working, what's not, and what has been added to previous events to help fill spots.  If it was underattended, poorly reviewed, or no longer part of the target audience, it's time to get cut. 
For sessions that happen year to year, but need to stay, challenge your presenters to bring new content and fresh engagement ideas for their topics, to keep it exciting for the attendees.
Look for presenters and topic proposals that offer fresh, innovative and more specific content to your target audience.  It's possible some ideas have been overlooked in the past due to specificity, so don't be afraid to look back to proposals that may have sparked interest previously.
Exercise!
You've identified your ideal attendee.  You know the content you want to share.  It's time to put it all together into an event that leaves your attendee feeling fulfilled. 
Since you now have sessions everyone will want to attend, look for opportunities to repeat key programming.  This allows attendees to choose an advanced program specific to their career goals during one time slot, and not miss out on the session everyone was talking about during the next time slot.
If your program features tracks, organize sessions in a way that makes it easily accessible for attendees to follow a complete path throughout the conference. 
Leave a little time for your attendees to cross-train in other areas of expertise.  This opportunity for insight into what peers may be working on can ultimately lead to a deeper understanding of the industry as a whole. 
BE A DISRUPTOR
Does your competitor's conference fall right before yours? Do they book the big-name speakers you want or focus on the same content you're planning to run? It's time to turn the tables. Become a disruptor by out-ideating and out-trending the competition.
Define the Trends
This will take some investigation and research on your end, but it's up to you and your organization to determine what the trends will be for the industry this year. Trends may reflect growth, changes and fluctuations, social issues, or shifts in the supply chain. Sure, there may be one or two that every industry conference will pick up and utilize, but defining the trends or content topics that are going to be most important to your newly identified target attendee  (see 2020 Event Trend #4!) allows you to be the disruptor, rather than the disrupted. So disrupt the competition!
Set the Tone
Since you may find your target attendee varies from your biggest competitor, this is your opportunity to build a different program. Not sure where to begin? Start with the keynote speakers. Your competitor may have a big name, but that big-name may not be the right person for delivering the content your attendee is going to care about. Select your keynote and session speakers with your attendee, trends, and desired content in mind.
And sure, their conference may come first, but you can market your content earlier in the process by teasing out some sneak-peaks that are unique to your event. Throw them off their game, disrupt competitors. Whether using quick, "don't-miss" teasers on social, or visually-stimulating emails with fun facts, it's in your hands to determine the best, fresh way to reach your target attendee first and stand out from the competition. 
Outmaneuver
Time to show the attendees what you're made of! If you've worked your way through our 2020 Trends, your event should be noticeably different from your competitors, or even your own from the previous year. It should include new engaging elements, more relevant content, and a familiar, yet surprising atmosphere from the moment they enter the venue through to the end of your closing session. 
LET US HELP YOU DESIGN YOUR NEXT EVENT
Now that you have a stand-out event, let LAI Live give you a hand by producing and managing the production logistics so you can focus on what's most important – the content and attendees!
Call us at 202-783-0300
Email us at contact@LAIevents.com
Connect with us on live chat
Fill out the form below and our team will contact you in less than 24-hours