2020 Event Trend #4 – Put Your Show on a Diet
Everyone wants their show to be the biggest, the best, and the most informative, but this can also be detrimental to the audience's experience.  Are your attendees overwhelmed by choices and underwhelmed by content?  Try these three steps to put your show on a diet.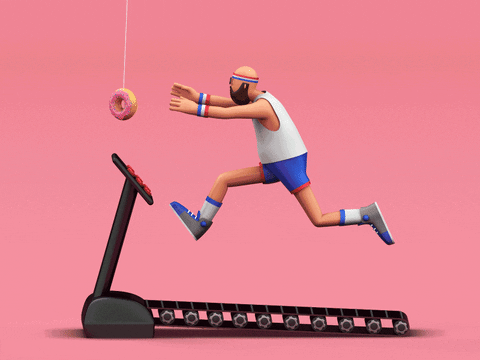 Set the Goal
The biggest contributor to over-programming is the desire to provide something for everyone within the industry.  This can often lead to valuable session time being given to speakers and topics that aren't providing the experience and content that your attendee's desire.   
Convene a group of your biggest event influencers to decide who your ideal attendee is and start designing the content for that person or group of people.  What does this group need to hear, and want to learn and experience when attending your event? Yes, it may feel like you're leaving someone behind, but this opens up other opportunities to reach out to those groups in the future.
Create the Plan
About 80% of your programming should provide intermediate and advanced learning for your target attendee.  About 15% should be targeted towards groups that are important for you to cultivate, grow, and engage with on a deeper level – CEO's, NextGen, new members/attendees, etc., with the remaining 5% going into the miscellaneous piece of the pie.  Miscellaneous will vary depending on your industry; whether orientations/trainings, trying out the incorporation of a new target attendee for future events, or it can be the perfect place for your general content.
Take time to focus on what's working, what's not, and what has been added to previous events to help fill spots.  If it was underattended, poorly reviewed, or no longer part of the target audience, it's time to get cut. 
For sessions that happen year to year, but need to stay, challenge your presenters to bring new content and fresh engagement ideas for their topics, to keep it exciting for the attendees.
Look for presenters and topic proposals that offer fresh, innovative and more specific content to your target audience.  It's possible some ideas have been overlooked in the past due to specificity, so don't be afraid to look back to proposals that may have sparked interest previously.
Exercise!
You've identified your ideal attendee.  You know the content you want to share.  It's time to put it all together into an event that leaves your attendee feeling fulfilled. 
Since you now have sessions everyone will want to attend, look for opportunities to repeat key programming.  This allows attendees to choose an advanced program specific to their career goals during one time slot, and not miss out on the session everyone was talking about during the next time slot.
If your program features tracks, organize sessions in a way that makes it easily accessible for attendees to follow a complete path throughout the conference. 
Leave a little time for your attendees to cross-train in other areas of expertise.  This opportunity for insight into what peers may be working on can ultimately lead to a deeper understanding of the industry as a whole. 
These are just a few ways to slim down content while increasing the educational value for attendees.  Need someone to help add a new level of engagement, reach out to LAI Live!
Call us at 202-783-0300
Email us at contact@LAIevents.com
Connect with us on live chat
Fill out the form below and our team will contact you in less than 24-hours